Our Mission
Preserving the Arts of Africa for Its Children and the World
Not long ago, the traditional singing, dancing, drumming, and storytelling of Africa were part of its daily life. These arts were not just for beauty or entertainment; they taught values, cooperation, and respect. They were for solace and celebration, and they bonded communities in deep ways.
Also not long ago, there were many places in Ghana where children could learn these vital parts of their heritage and perhaps begin artistic careers. In Kokrobite, Ghana, there was the Academy of African Music and Arts, a preeminent destination for local students and international artists alike. It drew large crowds from Accra each weekend for performances.
But now AAMA is no more, and there are far fewer places where still-eager children and artists from around the world can come to learn. Maputo Mensah has remedied that in Kokrobite with the Akpe Cultural Centre. His mission is to maintain a vibrant teaching facility, with world-class instruction and first-rate accommodations for visitors. The cultural centre welcomes local and international students, and any artists seeking to infuse their own work with the spirit of Africa.
For the children
Maputo Mensah has created a new centre for the arts in the beautiful Ghanaian coastal village of Kokrobite. This centre is a venue for teaching and preserving West Africa's traditional arts, and provides young people with a place to grow into the next generation of world-class artists. It will also give these young ones focus and direction in life as they learn the deep cultural traditions that underpin the songs, dances, and stories of Africa.
For the Art
As the now-closed Academy of African Music and Arts did, the Akpe Cultural Centre is designed to attract students of all ages from the rest of the world, including established artists wishing to infuse their own work with the sound and soul of Africa. Stevie Wonder came to AAMA; so did Rita Marley, Isaac Hayes, and Steve Coleman.
The Akpe Cultural Centre preserves and offers the best in traditional African performing arts; at the same time, it also provide space and opportunity for experimentation, fusion, and in many ways, therapy. Just as children are nurtured by the arts of Africa, adults find these arts uniquely healing to the mind, body, and spirit. They are increasingly needed in today's world.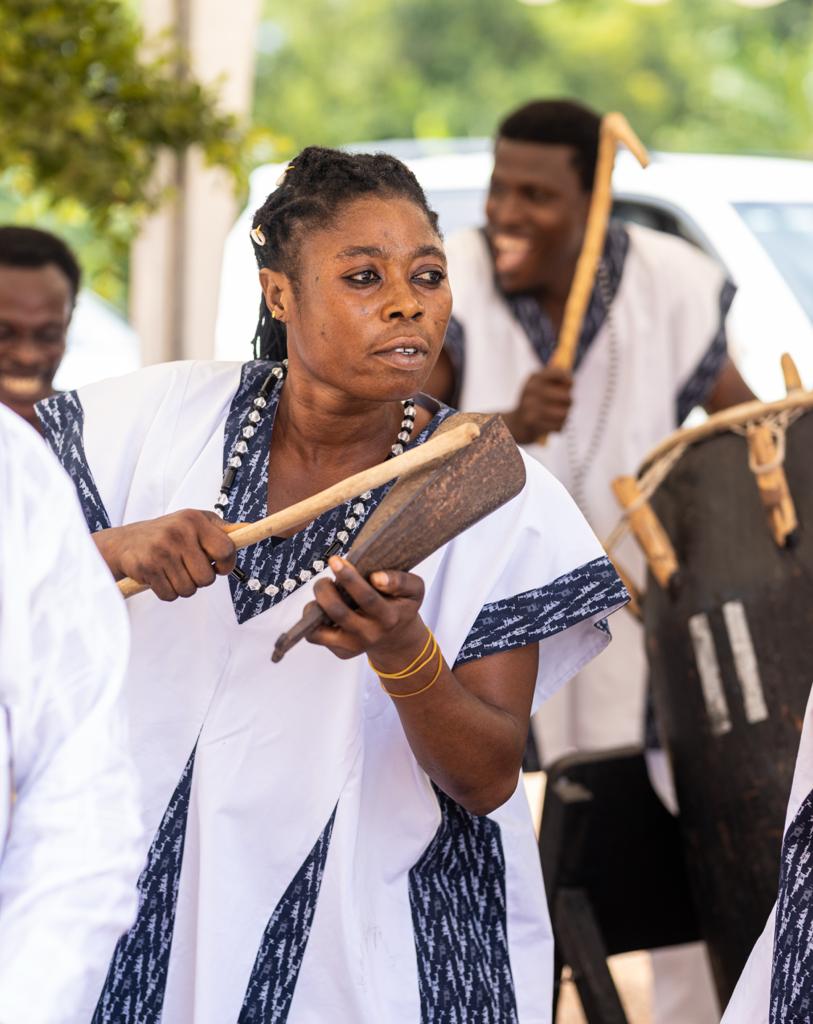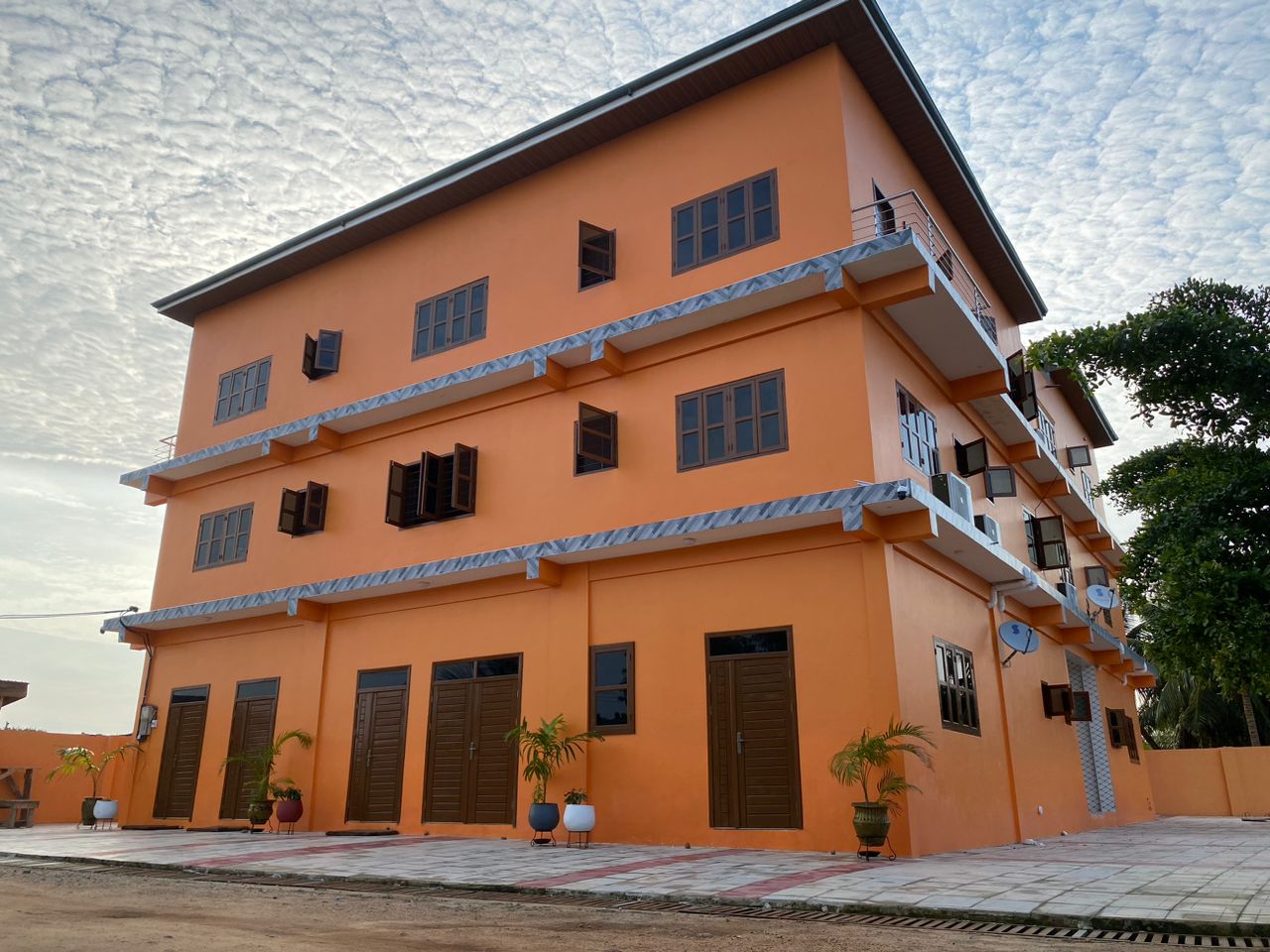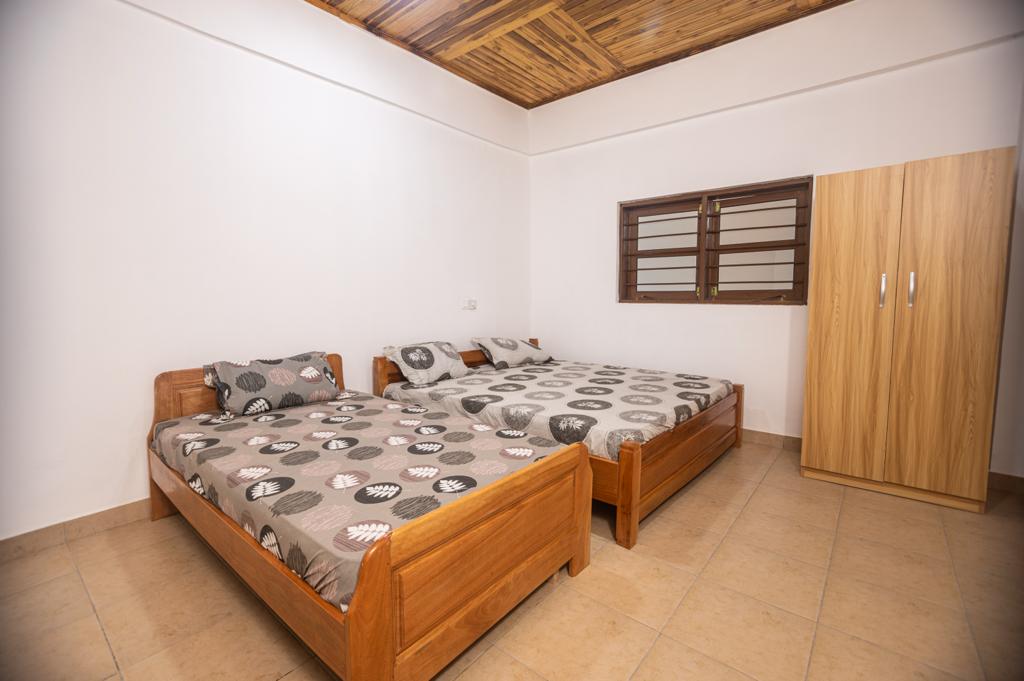 For the People
The Akpe Cultural Centre is a boon to the economy of the Kokrobite, offering employment opportunities and drawing even more travelers to this popular beach destination. It is a hotel, dining, and conference centre as well as a vibrant teaching venue.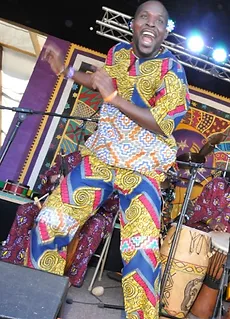 Maputo A. Mensah
Maputo A. Mensah is the owner and prime mover behind the Akpe Cultural Centre. He has been performing professionally since the age of five, first with his family of musicians and later as a member of the Akrowa Dance Ensemble in Kokrobite and the West African Folkloric Troupe in Accra. He spent 14 years at the Academy of African Music and Arts in Kokrobite, teaching there and studying with the great Mustapha Tettey Addy. He has taught and performed the world over, and currently teaches at the University of Colorado and in K-12 schools throughout the Rocky Mountain region. He regularly conducts African dance and drumming workshops around the U.S. and abroad, and he directs his own dance troupe, Logo Ligi, based in Boulder, Colorado. Each summer, he takes a group of students to Ghana for a deep immersion in its culture and arts. It has been his life's dream to reestablish a teaching space for the African performing arts in Kokrobite, and four years ago, he has now realized it.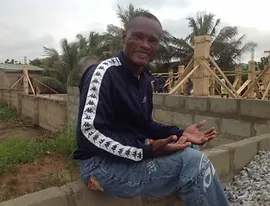 Simon A. Annoh
Simon A. Annoh is a man of many talents. He is a gifted professional singer and drummer, with an international teaching and performance resume. He spent nine years studying with Mustapha Tettey Addy at the Academy of African Music and Arts, and is currently the director of the Akrowa Dance Ensemble in Kokrobite. He also has experience in construction supervision and oversaw the successful completion of the Akpe Cultural Centre. He was onsite daily, checking on every detail of construction and expense.